Katy Center for Oral & Facial Surgery
|
23922 Cinco Village Center Blvd, 111,
Katy,
TX
77494
|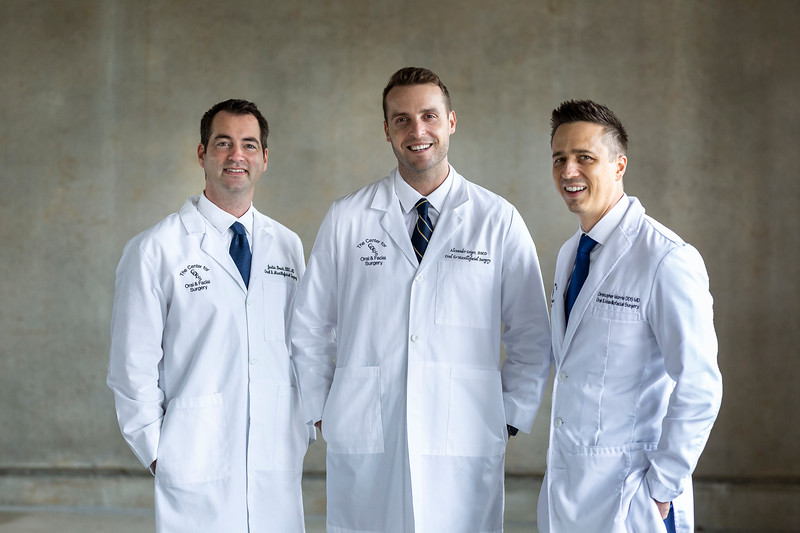 Oral Surgeon in Katy, TX
The Katy Center for Oral & Facial Surgery is the recommended oral and facial surgery place in Katy and West Houston. Dr. Brock, Dr. Morris, and Dr. Geiger are all oral and maxillofacial surgeons and can provide a wide range of oral and facial surgical procedures. Our doctors have the experience and technology to provide the best possible treatment to our dental patients. By earning our patient's trust, we are confident that we will be able to empower them with the knowledge to achieve the optimum oral health and facial health they deserve. Are you looking for experts in dental implants, wisdom teeth removal, biopsy's, TMJ dysfunction and much more? We are the right choice. The first step is seeing yourself. Schedule with us today.
What We Offer
dental implants
cone beam ct
itero digital scanning
jaw surgery
wisdom tooth extractions
temporomandibular disorders
gingival surgery
bone grafting
ridge expansion
sinus lifts
botox rejuvenation
biologic treatment
Thank you for contacting Katy Center for Oral & Facial Surgery. Someone will be in touch with you as soon as possible.
There was an error submitting the form. Please try again.
Copyright ©
2023
Katy Center for Oral & Facial Surgery, All rights reserved.